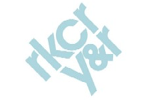 Hampstead Road Greater London House
London NW1 7QP
United Kingdom
Phone: (+44) 0207 611 6568
Fax: (+44) 020 7611 6011
RKCR/Y&R launches new Police Crime Commission campaign
October 9, 2012
This week, RKCR/Y&R has launched a new campaign for the Police and Crime Commission.
The campaign, which runs until 24th October, aims to create awareness of the elections occurring to appoint local Police and Crime Commissioner happening on 15th November and crucially, encourage voter turnout.
The creative idea holds a mirror up to society and by using a CCTV mechanic showing 'real life' crime scenarios invites the public to vote for their local Police and Crime Commissioner and to help make a change to how crime is dealt with in their community.
The team who created the idea behind the campaign were Richard Fox and Jamie-Philip Woodington. It was CD'd by Gethin and ECD'd by Mark Roalfe. The TV and Online film was directed by Ron Scapello and produced by Rogue Films and the Press and poster was shot by Josh Cole.
The fully integrated campaign airs across England and Wales comprises of a 30" TV ad, a 60" long-format online film, Press, Outdoor, Radio, Digital and a partnership with Channel 4.
The brief was won after a 4 week pitch process at the end of July.