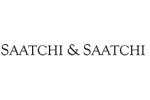 Saatchi & Saatchi EMEA,
London
Follow
Update
80, Charlotte Street
London W1A 1AQ
United Kingdom
Phone: 020 7636 5060
Fax: 020 7462 7896
Philosophy & Competitive Advantages
Our vision is to be revered as the hothouse for world-changing ideas that transform our Clients' businesses, brands and reputations. Core Values: Passionate. Competitive. Restless. Attitude: Nothing is Impossible.
Network Description
Saatchi & Saatchi has offices all over the globe (starting at A for Austria and ending with Z for Zimbabwe). We have 152 offices in 92 countries. Nearly all offices are wholly owned or equity held is up to the maximum allowed by local law.
Local Representation
Subsidiary companies of the group include Saatchi & Saatchi Rowland, Saatchi & Saatchi Vision, Saatchi & Saatchi ecommerce Ventures, Saatchi & Saatchi Cause Connection, Saatchi & Saatchi Kid Connection, Saatchi & Saatchi Design, Saatchi & Saatchi Healthcare, Team Saatchi, Flying with Geese, Emily Cohen Communications.
Trade Organizations
International Advertising Association (IAA)
European Association of Communications Agencies (EACA)