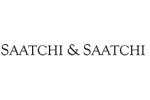 Saatchi & Saatchi EMEA,
London
Follow
Update
80, Charlotte Street
London W1A 1AQ
United Kingdom
Phone: 020 7636 5060
Fax: 020 7462 7896
"Celebrating the value of integration"
March 21, 2012
World Down Syndrome Day
CoorDown and Saatchi & Saatchi Italy have joined forces for a communication project to promote better integration of people with Down Syndrome into society.

On March 21st, UN World Down Syndrome Day (WDSD), alternative versions of well known national and international TV and print campaigns will run featuring actors with Down Syndrome in place of the original actors and models. People with Down Syndrome will also take part in well known live Italian TV shows. The alternative campaigns are intended to promote the importance of integration in a unique way: by realizing it. Participating brands include: Averna, Carrefour, CartaSi, Enel, illy, Pampers and Toyota.

"We are proud of taking part in such an innovative communication event, because we firmly believe in it – declared Sergio Silvestre, CoorDown National Coordinator. We are thankful to Saatchi & Saatchi and to all the other partners for the precious help and the sensitiveness they showed. Regarding the theme of inclusion, unfortunately there is still a lot to do, especially in workplaces and schools, starting from people's prejudices. The winning idea is sending normality as a message. People with Down syndrome have the right to express their capability and to have the same opportunity as anybody else. But too often they are considered different and incapable of having an independent lifestyle. This campaign is an exceptional example, and we hope it will be the example to follow, every day."

"We are very proud of this initiative because it's going very much beyond what regular non-profit campaigns do. It involved a great number of people, Companies, associations and that gave power and deepened its meaning – affirmed Giuseppe Caiazza, Chief Executive Officer, Saatchi & Saatchi Italy and Head of Automotive Business, Saatchi & Saatchi EMEA. It has to be stressed that CoorDown immediately understood the innovativeness and uniqueness of this approach, and recognized its power to catch the public opinion in favour of this cause. Finally, I would like to thank all our colleagues that passionately worked on this idea. They managed to involve our Clients, that all replied enthusiastically. It's because of them that this idea became true."

"We are very proud to participate in this project. We were struck by the innovative style of this project, communicating the importance and the normality of diversity through the tool that permeates our daily lives and that captures our attention in every moment of the day: advertising. We are proud to contribute to the dissemination of this message, which contains the values central to the Toyota philosophy which always put the person first, clients on one side and the employees on the other side, as a vital resource. People with their talent and passion, variety and diversity that make our company a great company." - Lorenzo Matthias - Public Relations General Manager at Toyota Motor Italy.

WDSD was created to raise awareness about Down Syndrome, to overcome prejudice and to promote the respect and integration into society of all people with Down Syndrome. The date 21 March was specially chosen to connect with Down Syndrome, known also as Trisomy 21, because it is characterized by the presence of a third chromosome (three instead of two) in the chromosomal couple no. 21 of the human cells. Hence the choice of the 21st day of the 3rd month.

The project was lead by creative directors Agostino Toscana, Alessandro Orlandi along with Luca Lorenzini and Luca Pannese, also copywriter and art director respectively.

The alternative campaigns can all be viewed on the CoorDown web page: www.coordown.it. A full press kit is downloadable at the following address: http://webfile.publicisgroupe.com/
(User ID: ufficiostampa and Password: CoorDown).



Additional Client Quotes:

"Averna means conviviality, sense of family, friends. The concept of "well along" is a value that is part of our DNA and our communication has always been. We adhered to this important initiative because we believe that integration is essential for healthy development of society, and that it represents an opportunity for growth and enrichment for all. This is the message we wanted to run through the spot, to show concretely how the "differences" can integrate seamlessly with each other. For us this is also a full taste of life."
- Luisa Polizzi Averna, Communications Director at Averna.

"We believe that integration is an fundamental value to the social evolution of a country, this is why we've chosen to join this project. It's a project that involved us emotionally and in which we participate with pride because we believe that companies cannot live only on business but should be recognized for the contribution to society that is able to give."
Barbara Cossetto, Marketing and Corporate Relations Director at CartaSi.

"Everyone one is unique, as are those who have Down syndrome. We must all: citizens, Companies, associations and interest groups, fight to eliminate barriers that prevent the integration of these people into society, starting with those who are mentally the most difficult to break down. With this spirit Enel joined enthusiastically in the project conceived by Saatchi & Saatchi and CoorDown for World Down Syndrome Day. As a person with Down syndrome is perfectly capable of having a family, work and interests, so can be the star of an advertising campaign for a big Company like Enel."
- Paolo Iammatteo, Responsible for external communications and CSR at Enel.

"We support people with Down syndrome and we believe that information and awareness are crucial for successful integration. Our hope is that through a commercial Pampers it can be helped to overcome prejudices and to emphasize the contribution to society that people with Down syndrome can give."
- Maurizio Chirieleison, Commercial Director at Fater.

"We participate with pride in this initiative. The spot illy has now a special player who knows how to express and talk about how happiness can arise from small daily actions and how the everyday can be extraordinary, for everyone."
-Anna Adriani, Global PR and Corporate Responsibility Director at illycaffè.