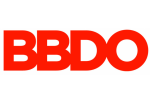 One Alliance Center 3500 Lenox Road Suite 1900
Atlanta, Georgia 30326
United States
Phone: (+1) 404 231 1700
Fax: (+1) 404 841 1871
About Us
At BBDO our mission is to create and deliver the world's most compelling commercial content. Content and ideas so powerful that they change the way consumers think, feel, talk and act about a brand.
We are driven by an obsessive focus on The Work, The Work, The Work. Work that drives consumer behavior change and leads to financial reward for our clients.
We deliver this work for leading brands like AT&T, REI, ING, Florida Blue, Georgia Pacific and Carter's.
Network Description
BBDO Atlanta is a full-service advertising agency with the single-minded goal of delivering the world's most compelling commercial content. With over 250 professionals on staff, we work across all mediums and screens to help our clients build their brands nationally, regionally, and locally. We work in every form and every channel, from traditional advertising services to experiential, digital, social, shopper marketing, research, and analytics.
We're part of BBDO Worldwide, the world's most awarded agency network as recognized by The Gunn Report for the past seven years. BBDO has also been named Network of the Year at Cannes five years in a row and was ranked the most effective agency network in the inaugural Effie Effectiveness Index.
Trade Organizations
Mobile Marketing Association (MMA)
Direct Marketing Association (DMA)
Business Marketing Association (BMA)
American Advertising Federation (AAF)
Advertising Research Foundation (ARF)