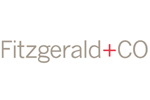 3333 Piedmont Road Suite 1100
Atlanta, Georgia 30305
United States
Phone: 404 504 6900
Fax: 404 239 0548
Philosophy & Competitive Advantages
Let's face it.

Virtually every advertising agency on AdForum.com is saying the same thing. (We know. We've looked.) Maybe it's because we're all in the same business. Or are we?

Here's why Fitzgerald+CO is different.

At Fitzgerald+CO, you won't find the word "Advertising' in our mission statement, because we have a much broader perspective. We don't just create ads. We create demand. Our singular goal is to build our clients' business.

At Fitzgerald+CO, We don't just win awards for our work, we win awards for our results. Here, creative isn't just a department, it's a mindset. Our proprietary Road Map branding process offers a revolutionary way of looking at your brand, your audience, and the relationship between the two. We speak consumer. We're fluent in B2B. We know how to think like a brand and act like a retailer. We believe media should be an investment, with an expected return. And across the board, we make no recommendation without a measurement component.

At Fitzgerald+CO, we choose clients as carefully as clients choose agencies. And we keep clients by keeping our word.

Fitzgerald+CO. We won't let you down.

Trade Organizations
American Association of Advertising Agencies (AAAA)
Public Relations Society of America (PRSA)