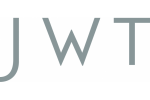 3630 Peachtree Road NE, Suite 1200
Atlanta, Georgia 30326
United States
Phone: (+1) 404 365 7300
Fax: (+1) 404 365 7333
FEMA - "Our Home" - JWT Atlanta
Our Home
FEMA
Federal Emergency Management Agency
JWT Atlanta
United States
Our Home
| | |
| --- | --- |
| Product Category | Government & Other Authorities |
| More Information | http://www.FloodSmart.gov/ourhome |
| Market | United States |
| Language | English |
| Date of First Broadcast/Publication | May 21, 2014 |
| Media Type | Television |
| Length | 60 Seconds |
| | |
| --- | --- |
| Associate Creative Director | Deb Dewitt |
| Group Creative Director | Lando Ettrick |
| Chief Creative Officer | Perry Fair |
| Copywriter | Tiffani Harcrow |
| Producer | Renee Williams |
| Project Manager | Diana Gomez |
| Account Executive | Lauren Geismar |
| Account Supervisor | Tessa Rogers |
| Group Account Director | Lesley Brown |
| Director of Integrated Production | Peter Blitzer |
Protect what matters.
Story
This hurricane season, JWT Atlanta is launching a new PSA Campaign for the National Flood Insurance Program (NFIP) called, "Our Home." With vibrant 3D animation by Headless, the TV spot tells the story of a family that moves into a new home and is caught off guard when a storm causes a flash flood. Told through a young child's imaginative retelling, the story highlights the little-known fact that flooding happens everywhere – anywhere it rains, it can flood.
"Our Home" moves away from the alarmist images of flood damage and instead tugs on consumers' heartstrings as it focuses on the relationship between a family and their loving home. The campaign is intended to inspire people to learn their flood risk and protect what matters.
View the spot and learn your flood risk here: www.FloodSmart.gov/ourhome