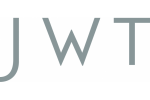 3630 Peachtree Road NE, Suite 1200
Atlanta, Georgia 30326
United States
Phone: 404 365 7321
Fax: 404 365 7333
About Us
JWT Atlanta, which includes the Dallas and Houston offices, is an agency of invention and innovation. We have a fully integrated offering, including account planning, creative, account management, analytics, production, digital and content strategy, social media, user experience, creative technology and database. The Atlanta agency is the only office within the network that sits with and operates under the same leadership team as Mindshare, allowing us to offer a full-service in-house media solution to our clients. As the first advertising agency in the United States, JWT has more than 200 offices in over 90 countries and we service over 1200 clients. This means we are backed by the strength and resources of our global network, yet we are able to offer the personal attention, nimble execution and collaborative approach of a mid-sized agency.
Philosophy & Competitive Advantages
Throughout the years, JWT Atlanta has sparked invention and reinvention among our clients. In 2012 alone we brought innovation to our clients by being the first agency to integrate Bing into Facebook, to create a soap opera for a natural gas company, to launch a Pandora-esk You Tube brand channel, to honor diversity in advertising with the Bill Sharp Award and to execute integrated campaigns for two brands that had not advertised in over 10 years.
JWT introduced the world. To the creative department. To hiring female copywriters. To the grilled cheese. To Miracle Whip. To Lux soap. To the Kodak Instamatic. To home pregnancy tests. To paper towels. To Trans-Atlantic Jets. To personal hygiene perspiration. To "I don't want to grow up, I'm a Toys R Us Kid!" To Crisco. To the Ford Mustang. To Snap, Crackle and Pop.
Network Description
JWT is part of WPP Group. WPP is a global communications services company. Please visit www.wpp.com for more information.
Local Representation
The Atlanta offering is an independent, dynamically structured unit of JWT, with additional offices in Dallas and Houston.
Trade Organizations
Retail Advertising and Marketing Association (RAMA)
International Advertising Association (IAA)
Direct Marketing Association (DMA)
Atlanta Interactive Marketing Association
Advertising Club