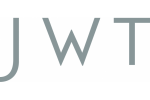 3630 Peachtree Road NE, Suite 1200
Atlanta, Georgia 30326
United States
Phone: (+1) 404 365 7321
Fax: (+1) 404 365 7333
About Us
JWT Atlanta relies on data, strategy and daily multidisciplinary collaborations to identify and quickly take advantage of opportunities for growth within our clients' markets and categories. In plain terms, that means we work smarter than the average agency. We are the strategic business partner marketers say they really need: digitally savvy, proactive, nimble and metrics driven. We are problem solvers with award-winning creative sensibilities.
Inside our offices you'll find developers, media planners, strategists, designers, analysts and producers. We consider them all creatives, and expect each to focus on driving sales, building brands and inspiring consumer loyalty on behalf of our clients. Marketing is a business function. We are an agency that understands that.
JWT Atlanta is backed by the strength and resources of our global network. With offices in Dallas and Houston, we provide a full range of integrated agency services.

Philosophy & Competitive Advantages
For 150 years, JWT has relentlessly explored, redefined, and broken new frontiers in the marketplace for our clients and their brands. This pioneering spirit is what we were founded on — it's in our DNA, it's our essence. And it still holds true today as we continue to pioneer ideas that people want to opt into because today, more than ever, people can choose to welcome brands into their lives. We believe that the more you can get a customer to seamlessly participate with your brand, the more eager they'll be to advocate for it. To that end, we believe in marketing for participants, not spectators, which means we put the highest value on ideas that get the customer up and doing something. A "like" on Facebook isn't enough. A "hey, that TV spot was cool" isn't enough. We want them voting with their feet, actively telling their friends, and participating in a conversation that has no media bounds. This is how we measure effectiveness, and this is how we measure ourselves.
Network Description
JWT is part of WPP Group. WPP is a global communications services company. Please visit www.wpp.com for more information.
Local Representation
The Atlanta offering is an independent, dynamically structured unit of JWT, with additional offices in Dallas and Houston.
Trade Organizations
Retail Advertising and Marketing Association (RAMA)
International Advertising Association (IAA)
Direct Marketing Association (DMA)
Atlanta Interactive Marketing Association
Advertising Club