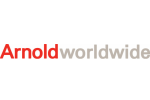 Arnold Worldwide,
Boston
Follow
Update
101 Huntington Avenue
Boston, Massachusetts 02199-7603
United States
Creative Development:

29.0%

Production:

13.0%

Account Services:

20.0%

Media:

20.0%

Marketing, Research & Strategic Planning:

2.0%

Administration:

2.0%

Others:

10.0%
Number of Employees: 1300
Robert LePlae
Global Chief Executive Officer
Robert LePlae joined Arnold Worldwide in 2012 as President, and was recently appointed CEO. He is among the most accomplished agency leaders of the last decade behind a track record of sustained profitable growth, industry leading creative output, marketing strategy, global client leadership and integrated operating models.
From 2009 through 2011, Robert led McCann Erickson as North American President. He was responsible for halting client churn, generating organic growth, winning new clients, upgrading talent, and strong margin improvement across the U.S. and Canada. In 2010, Robert's remit grew to include McCann Worldgroup's independent holdings (10 companies), led the global "Culture of Innovation" team, and developed a cross company multicultural strategy.
In the preceding 11 years, Robert was a cornerstone in the emergence of TBWA\Worldwide as the top creative agency network in the world. He joined TBWA\Chiat\Day Los Angeles in 1998 as Managing Director. Robert relocated to Tokyo in 1999 to support Carlos Ghosn's Nissan Revival Plan, creating a unique joint-venture company with Japanese advertising giant, Hakuhodo. As founding CEO, Robert constructed a global organization, drove the marketing vision for the Nissan and Infiniti brands worldwide, and was at the heart of the carmaker's historic resurgence.
Robert returned to Los Angeles in 2001 as CEO of TBWA\Chiat\Day. He launched Disruption in the U.S., and re-shaped the operating model with a broader scope of cross-platform services under a single P&L. The agency re-emerged behind client work for Apple, Nissan, PlayStation and Mars as one of the most innovative and creative agencies in the world, culminating with Adweek naming TWBA\Chiat\Day 2004 "Agency of the Year" and TWBA\Worldwide, "Global Agency Network of the Year" by Ad Age.
In late 2005, Robert relocated to New York when appointed President of the TBWA North American group of companies. His remit included the TBWA\Chiat\Day New York and Los Angeles agencies, the Media Arts Lab, Digital\CRM agency TEQUILA, TBWA\WorldHealth, the Disruption Consultancy, Canada, and Mexico. In 2006 and 2008, TBWA was recognized as Adweek's "Global Network of the Year," largely due to the case studies, growth and creative results in North America. In 2007, the Gunn Report and Creativity ranked the TBWA\Chiat\Day's New York office as the most creatively awarded agency in the world. Some of Robert's client experience includes Anheuser-Busch, Apple, Arc, BlackRock, Chrysler, Disney, Energizer, Honda, Hewlett-Packard, Infiniti, Mars, Microsoft, Nestle, Nissan, Beiersdorf, PlayStation, Ralston Purina, Sara Lee, Sprint/Nextel, Xbox.
Pam Hamlin is the President of Arnold's headquarters office in Boston. She has spent her 20+ year career as a marketer, building brands in almost every category from beverages and computers to cruises and mutual funds. She was named President in 2006, having served as Managing Partner, Director of Account Management, with responsibility for leading the account management department and overseeing the Fidelity, Royal Caribbean, Gillette and Ocean Spray accounts.
Pam joined Arnold from Leonard/Monahan, where she was a partner and the Director of Client Services. There, Pam was responsible for providing strategic leadership to the agency's accounts and driving new business efforts. She began her career at Ingalls, Quinn & Johnson, first in media, then in account service. She then moved to HBM/Creamer, where she was responsible for managing the Digital Equipment Corporation account. A graduate of the Boston College Carroll School of Management, Pam was identified by the Boston Business Journal as one of the "40 under 40" top business leaders in 2003, and was named one of Advertising Age's Women to Watch for 2008. Outside the office, she is a member of the board of Dana-Farber's Women's Cancers Program and mom to Jack and Katie.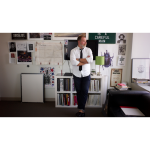 Wade Devers
Executive Creative Director
After graduating from Aberdeen College of Art in Scotland, where he studied graphic design and illustration, Wade tossed his caber into Loch Ness, packed his kilt and headed back to the US of A, where he landed his first job at the highly awarded creative agency Leonard Monahan Lubars & Partners in Providence, RI.
After several years working for some of New England's most creative agencies, Wade was lured to Arnold in 1999 to work on Converse. Since then, Wade has worked on virtually every account the agency has had, including Royal Caribbean and Celebrity Cruises, Monster.com, Fidelity Investments, Southern Comfort and Jack Daniels. Wade has also received accolades from the industry's most respected awards shows, The One Show, Communication Arts, the ANDY Awards, the Kelley Awards, and the prestigious British Design and Art Direction.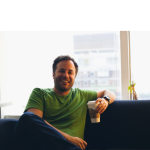 Pete Johnson
Executive Creative Director
Pete joined Arnold Worldwide as senior vice president, group creative director focusing on digital and integrated campaigns. He joined from LBi New York where he helped transform the creative merger of independent agencies such as Icon Nicholson, Syrup, Lost Boys and Special Ops into one digitally focused, integrated creative shop. Prior to his time at LBi, Pete served as creative director at Tribal DDB and before that, senior copywriter at Ogilvy & Mather and McCann Erickson.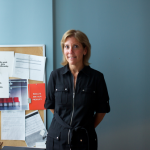 Lisa Unsworth
Manager Partner, Chief Marketing Officer
Phone: 617 587 8242
lunsworth@arn.com
Lisa drives Arnold's marketing engine and her responsibilities include mining new business opportunities, directing public relations activities and bringing innovative thinking to the company's marketing practices. Prior to becoming CMO, Lisa was instrumental in helping Arnold win and manage the high-profile American Legacy truth® campaign, which has driven down youth smoking by nearly 50% since its launch in 2000.
Lisa has been a prominent face on the speaker circuit at universities and health forums related to anti-smoking issues. A 20-year advertising veteran, she began her career in 1984 in New York working at Dancer Fitzgerald Sample on the General Mills business. She then moved to Boston to join Della Femina McNamee and three years later joined start-up Houston Herstek Favat, helping to propel the agency with account wins like Fidelity, NEC and Castrol Motor Oil. As President of Houston, she engineered its successful sale to Arnold in 1998 and became a Managing Partner at Arnold. In 2001, she took a two-year hiatus from the agency to take on the post of President at The Boston Ad Club.
A New York native, Lisa received her undergraduate degree from the Newhouse School at Syracuse University and went on to graduate from the Harvard Business School Program for Management Development.
Neela Pal
Managing Partner, Director of Business & Brand Strategy
npal@arn.com
Neela joined Arnold in March 2005 and is currently the Director of Arnold's Business and Brand Strategy Group. In this role, Neela heads Arnold's Strategic Insights capability, which includes Business Strategy, Human Nature (Arnold's Planning group), and Analytics. She leads a team of business strategists, planners and analysts to help clients address a variety of growth and brand/marketing issues. Neela has worked across a number of businesses including Volvo, Ocean Spray, CVS/pharmacy, Carnival, The Bahamas, GSK, Hershey's and New Business. Most recently, Neela was the Strategic Insights member of the pitch teams that helped win the University of Phoenix and American Eagle brands.
Before joining Arnold, Neela spent four and half years at McKinsey & Company, one of the world's leading strategy consulting firms, as a Senior Engagement Manager. Neela's projects spanned a variety of areas from operations to go-to-market strategy, with a primary focus on developing branding and marketing strategy for Fortune 500 clients. Categories she has successfully consulted in include traditional packaged goods, retail, and pharmaceuticals.
Prior to McKinsey, Neela enjoyed a successful first career at marketing powerhouse Procter & Gamble in Cincinnati as a Brand Manager. Neela spent six years in the companies and food and beverage division working on such brands as Hawaiian Punch, Crisco and Olean, and she helped to bring several new products to market. Her solid marketing experience there included managing the brand's P&L and conducting consumer research, brand positioning, competitive analysis, retail and channel strategy, pricing strategy, brand extension development, and advertising and communications plan development.
Neela received her MBA from Harvard Business School and Bachelors of Science in Economics from the Wharton School, University of Pennsylvania. Neela lives in Newton, MA with her husband and has her hands full with three kids!
Matt Howell
Global Chief Digital Officer
mhowell@arn.com
Matt has built his career at the intersection between marketing and technology. As Managing Partner, Global Chief Digital Officer at Arnold, Matt leads digital teams across the agency's global micro-network to ensure digital capabilities are integrated throughout each office.
He arrived at Arnold from Modernista!, where he spent three years, most recently as President. While there, he ran the interactive group and successfully integrated digital practices into the core of the agency's offering. Previously, Matt worked at R/GA and was responsible for award-winning work for Nike+, NikeiD and the Nike Online Store. He was also a part of the agency's expansion into Stockholm, Sweden.
Matt began his career in traditional advertising at Ogilvy & Mather in London before transitioning to digital marketing in 1996. Since this time, he has overseen work for clients ranging from AT&T to Sony to Cadillac to Prada. Over his career, Matt's work has taken top honors at Cannes, the One Show, the CLIOs, and others, and has been featured regularly in Communication Arts and Creativity. He also sits on the Board of Directors at Boulder Digital Works at the University of Colorado, where he is a frequent lecturer.
Tracy DeShiro
Awards Manager
Phone: 617 587-8657
tdeshiro@arn.com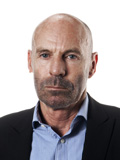 Johan Fourie
Managing Partner, Arnold London
jfourie@arn.com