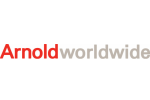 Arnold Worldwide,
Boston
Follow
Update
10 Summer St
Boston, Massachusetts 02110
United States
Social Game Mechanics, a News-Driven Digital Platform and Sophisticated Algorithm Are Building an Influential Community that Rebuts Climate Change Myths with Science
February 28, 2013
Arnold Worldwide and Al Gore's Climate Reality Project Introduce
New "Reality Drop"Initiative to Spread Truth About Global Warming
Boston, MA - 2/28/2013 — Ad/marketing firm Arnold Worldwide in collaboration with Al Gore's Climate Reality Project are introducing Reality Drop (www.realitydrop.org), an innovative activism initiative to spread truth quickly worldwide about global warming. The agency attracted the attention of Gore and his colleagues through Arnold's groundbreaking cause-related work on the national anti-tobacco "truth" campaign, which included TV, mobile games and site development.
For "Reality Drop," Arnold has designed a unique way to bring news, climate science, game mechanics, and the power of the social web together. "Reality Drop" offers a database of more than 100 popular climate change myths along with the science to refute them. The site pulls in climate stories throughout the day, attaches them to climate myths and a unique "heat" algorithm organizes them according to several key criteria—including the number of other players who have "dropped" on it already. "Reality Drop" gives players the tools to push back against misinformation by engaging climate change deniers in debates in the comment threads of the articles themselves, or spread the word and activate their social networks.
"When we sat down with Al Gore to talk about ways to move the climate change conversation forward, media coverage had declined sharply over the past three years," explains Pete Favat, Managing Partner and Chief Creative Officer, Arnold Worldwide. "We had to custom-design a strategy that wouldn't just find the right people passionate about this topic, but also make it easy for them to speak up and take part in real-time discussions that work in our digital culture. Traditional advertising just can't do that."
Players begin as a "Rookie" and earn points when they participate in and respond to online conversations about climate change. Re-tweets, shares, likes and comments earn users points that unlock new levels, improve rank and win badges, such as "Carbon Crusher," "Shining Beacon" and "Order of the Green Circle." By sharing with their social networks, participants move up the ranks, and if they are good at "dropping reality", could ultimately become a "Chief."
About The Climate Reality Project
The Climate Reality Project is one of the world's leading organizations dedicated to mobilizing action around climate change. With a global movement more than 2 million strong and a grassroots network of trained Climate Leaders, we are spreading the truth and unleashing the cultural momentum to solve the climate crisis. Former Vice President and Nobel Laureate Al Gore is the Founder and Chairman of The Climate Reality Project. For more information, visit www.climaterealityproject.org or follow us on Twitter at @ClimateReality
About Arnold Worldwide
Arnold Worldwide is a global communications company and one of the top five most creatively awarded agencies of the past decade. Arnold delivers services across all communication touch points – advertising, digital, promotions, direct, design, branded content – and is part of Havas Creative with offices in Boston, New York, Washington DC, Toronto, London, Amsterdam, Prague, Milan, Madrid, Moscow, Lisbon, Sydney, São Paulo and Shanghai. www.arnoldworldwide.com
###