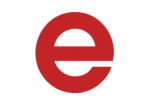 Energy BBDO,
Chicago
225 N. Michigan Avenue Suite 1500
Chicago, Illinois 60601
United States
Phone: (312) 337-7860
Country Phone Code: 1
Philosophy & Competitive Advantages
Founded in 1932, Energy BBDO is a full-service advertising agency based in Chicago and a unit of BBDO Worldwide, the most awarded agency network in the world. Energy BBDO functions as a highly creative and nimble boutique with all the benefits of a vast agency network. The agency's philosophy is "Energize People. Energize Brands.®" and demonstrates the belief that only through powerful connections with consumers can a brand thrive. Energy BBDO creates award-winning and sales-driving marketing for clients including Henkel, Wrigley, Bayer, the Illinois Lottery, Chicago White Sox and Art Institute of Chicago.
Network Description
BBDO's mantra is "The Work. The Work. The Work." Thousands of people in 287 offices in 79 countries work day by day, campaign by campaign, and client by client, to create and deliver the world's most compelling commercial content. BBDO is currently Network of the Year at Cannes, the world's most awarded agency network in The Gunn Report, the most awarded global agency network across every marketing communications discipline in The Big Won report and Agency of the Year at the digital Webby Awards. The future looks bright too: BBDO is also Network of the Year in the 8th annual Young Guns Awards, which recognize the work of young and emerging creatives. BBDO is part of Omnicom Group Inc (NYSE: OMC) (www.omnicomgroup.com), a leading global marketing and corporate communications company.