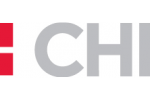 Havas Worldwide Chicago ,
Chicago
Follow
Update
36 East Grand Avenue
Chicago, Illinois 60611-3506
United States
Phone: (+1) (312) 640-6800
Fax: (+1) (312) 640-6801
Number of Employees: 400
Paul Marobella
Chief Executive Officer
Paul brings to his role as President of Havas Group North America a solid foundation of classical brand strategy training, integrated idea development and a deep passion for digital, social and emerging platforms. He has worked across virtually almost every major vertical category and marketing medium at hot-shot start-up agencies, world-class mid-sized agencies and larger shops, and he has led strategic digital efforts for clients that include Motorola, Lowe's Home Improvement, Nike, Jim Beam and ConAgra Foods.
His category experience specific to Pearle Vision includes developing award-winning digital and integrated campaigns for Oakley, launching the N3L Optics retail concept and Sears Optical.
Paul's advertising and marketing career spans more than two decades, in Chicago, Boston and New York. He comes to Havas from [wire] stone, one of the fastest-growing, top 20 independent digital agencies in the United States, where he led the Chicago office and was the agency's national Chief Marketing and Growth Officer.
Advertising Age twice has named Marobella one of their Best and Brightest Media Strategists. He loves helping brands connect with their buyers in new ways.
Paul is also the author of two marketing blogs, brandingsoapbox.com and nakedretailing.com.
Outside of work, he is a passionate hockey player who also chairs The Inner-City Education Program, a nonprofit supported by the Chicago Blackhawks that provides educational scholarships to low-resource, inner-city Chicago youth who play hockey.
Jason Peterson
Chief Creative Officer
For more than 20 years, Jason has been getting cultural conversations started
with work he's done across all media, including digital, television, print, content
and brand identity. He knows that modern brand building must happen through
social channels. That's why he motivates his creative teams to generate content
for our clients that does not only live on social media, but thrives on it.
Jason worked on the McDonald's business, including creating the SuperBowl
spot featuring LeBron James. He also led the national launch of the McRib
sandwich and handled many of the brand's sports and music sponsorships.
He was a driving force behind Coke Classic's "Real" campaign and has an innate
understanding of the millennial target. His State Farm "Hot Tub" work has been
a huge online hit, with more 200-plus parodies, and the line "Can I get a hot
tub?" was a trending topic on Twitter.
Most recently, Jason was tapped by Soho House Chicago to help spread the
word (to his more than 250,000 Instagram followers @jasonmpeterson) about
its opening this summer using 15-second videos of Chicago's most influential.
Jason currently leads the efforts on AutoZone, DISH, DishLATINO, Kenmore,
Craftsman, AssureLink, Terminix, Hefty, Reynolds and Sony PlayStation.
Formerly, Jason was Partner, Executive Creative Director at Translation NYC (an
IPG agency) and Founding Partner, Executive Creative Director at Berlin
Cameron.