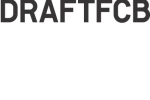 Draftfcb Chicago,
Chicago
101 East Erie
Chicago, Illinois 60611
United States
Phone: 312 425-5000
Fax: 312 425-5010
Country Phone Code: 1
Philosophy & Competitive Advantages
What separates Draftfcb from other agencies is our unique partnership between Customer Intelligence specialists and traditional agency Planners to determine the real business problem and use that information as the driving force for all of our strategic discussion, research design and measurement criteria. We utilize tools like Molecule, the Smart Wall and DFCBPulse as well as our very own Institute of Decision making to ensure that ideas will resonate, connect and more importantly be used by our consumer.

Network Description
Draftfcb is a global network of 150 offices in 90 countries with 9,000 employees. Our main hubs are in the most important and fastest-growing markets, including Chicago, New York, London, Hamburg, Madrid, Sao Paulo, Johannesburg, Mumbai, Shanghai and Dubai. Draftfcb is wholly owned by the Interpublic Group of Companies, a publicly traded global marketing communications services company (NYSE:IPG).