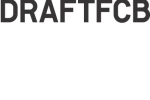 Draftfcb Chicago,
Chicago
Follow
Update
101 East Erie
Chicago, Illinois 60611
United States
Phone: 312 425-5000
Fax: 312 425-5010
Philosophy & Competitive Advantages
Network Description
Draftfcb places equal emphasis on creativity and accountability, science and art. We are made up of a diverse, passionate group of thinkers, creators, poets, artists & technologists devoted to creating brilliant ideas that change behavior. With nearly 140 years of combined expertise, Draftfcb has roots in both consumer advertising and behavioral, data-driven direct marketing. Our worldwide network now spans 151 offices in 90 countries, with over 8,000 people, and is part of the Interpublic Group of Companies (NYSE:IPG).