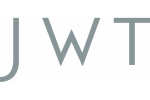 222 Merchandise Mart Plaza Suite 250
Chicago, Illinois 60654-1022
United States
Phone: 312-951-4000
Fax: 312 951-4849
Philosophy & Competitive Advantages
JWT Chicago creates popular campaigns for real people. For over 100 years we have been proud to help build some of America's most loved and iconic brands. We created the Oscar Mayer jingles. We have taught moms and kids to "bake the very best" with Tollhouse. We tempt tastebuds with Philadelphia's "little taste of heaven." We entice travellers to discover all the "Magnificent Miles" of Illinois. And we are now encouraging women to "keep your Poise." Some of the same women to whom we launched Macy's as America's favorite department store. In a nutshell, we develop some of the most popular campaigns for real, everyday people who are bombarded with information and need simple, engaging ways to help make their brand choices. Our long term success stems in part from our midwest roots and values. A genuine and down-to-earth approach that get us under the skin of our consumers and uncover robust, motivating insights. So whether we are selling ice cream snacks for Nestle or 3 day trips for Illinois, we believe our strength lies in understanding how to influence the hearts and minds of the great American public. Creating long lasting brand popularity that builds your business. That's what we do.
Network Description
J. Walter Thompson is part of WPP Group. WPP is a global communications services company. Please visit www.wpp.com for more information.
Local Representation
JWT has a global network consisting of 139 offices in 69 countries. Please visit www.jwt.com for more information.