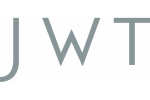 500 Woodward Avenue One Detroit Center
Detroit, Michigan 48226-3428
United States
Phone: 313 964-3800
Toll-Free Number: 800 877-8598
Fax: 313 964-2318
Philosophy & Competitive Advantages
J. Walter Thompson invented modern advertising as we know it. Since 1864, our company has helped to launch, sustain, renew and reinvent great brands for many of the world?s premier marketers.
We remain true to our legacy as a company that knows brands and how to unlock their power. We stand for ?Big Ideas that Work.? Brilliant ideas that give a brand meaning in people?s lives: that connect, add value and sell. Brilliant work that captivates and bonds buyers to brands. Communications with the persuasive power to excel in every channel.
Network Description
J. Walter Thompson is part of WPP Group. WPP is a global communications services company. Please visit www.wpp.com for more information.
Local Representation
JWT has a global network consisting of 302 offices in 85 countries. Please visit www.jwt.com for more information.
Trade Organizations
American Association of Advertising Agencies (AAAA)