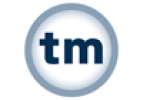 3030 Olive Street 400 Victory Plaza East
Dallas, Texas 75219
United States
Philosophy & Competitive Advantages
We search. We explore. We juggle. But what we do really, really well is advertising. All aspects of it including creative, strategy, public relations, media, social influence and digital production. With the help of a lot of smart and talented people, we are able to do a lot of great stuff for clients of all shapes and sizes. Locally and globally. And since we're affiliated with IPG and the McCann Worldgroup, we always have the world's resources at our fingertips.
Here are the four steps we follow to help our clients succeed:
Find the Beautiful Truth
All agencies obsess over finding the truth about your consumers. Focus groups, anyone? While we do a lot of those too, we also take the time and effort to find the truth about who you really are as a brand as well.
Connect in Meaningful Ways
We don't believe in being creative for creative's sake. Making a deeper connection gets customers talking about a brand and ultimately gets them to become huge fans of that brand.
Execute Beautifully
Even the best ideas can't make an impact if they are not executed beautifully. We realize being able to execute them quickly and efficiently is also important.
Measure and Improve
Innovative ideas are only as good as the business results they produce. And in today's constantly evolving "adver-sphere," monitoring results and reacting to changes are more important than ever.

Network Description
TM operates as an independent agency within the McCann Worldgroup and is part of the Interpublic Group of Companies, which gives us access to the largest network of agencies in the world. We plan on handling all of your business needs in-house, but if the need arises, we can tap into our global partnership with IPG agencies, whose disciplines span the gamut of marketing communications.