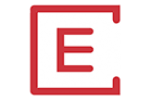 Lowe Campbell Ewald Los Angeles,
West Hollywood
Follow
Update
8687 Melrose Avenue Suite G510
West Hollywood, California 90069
United States
Phone: 310-358-4800
Fax: 310-358-4809
Major restoration begins at South Pass City
February 12, 2013

The J. J. Marin Stamp Mill has had a complex life! All 10 tons of it arrived in South Pass City in 1868, just as the first South Pass City gold rush was hitting its peak. Hauled in by horse & wagon the mill was first set along Willow Creek.
This huge machine crushed gold-bearing ore under steel stamps. A continuous flow of water pushed finely crushed ore, out from under the stamps & onto mercury-coated copper tables located below the machine. The free gold would stick to the mercury & be collected later.
As the first bust settled in, the mill was sold & moved to the other end of South Pass City. Then it was moved again, & again, & again. All in all, the mill has had five homes in the South Pass area. This summer it will return to its 1896 location. SPC received a grant from the Wyoming Cultural Trust Fund to move & restore the mill as part of the Flood & Hindle Mining Trail. This 1.6 mile trail will interpret early mining features at South Pass City.
This January as the wind & snow blew at South Pass City the State Parks Central Construction Office in Shoshoni was busy milling the huge timbers that will support the J.J. Marin Stamp Mill, its ore bins, & copper tables. The structure will be built off site & moved into placed this summer.
Follow us on Facebook for more information.