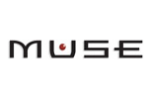 Muse Communications,
Culver City
Follow
Update
9543 Culver Boulevard, 2nd Floor
Culver City, California 90232
United States
Philosophy & Competitive Advantages
Muse understands the importance of strategic alignment with agency partners.
Examining both target specific and broad audience motivators, we determine the multicultural sweet spot – the point where cultures conjoin.
This "sweet spot" is agency collaboration at its best.