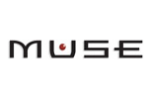 Muse Communications,
Culver City
Follow
Update
9543 Culver Boulevard, 2nd Floor
Culver City, California 90232
United States
About Us
Muse Communications' multicultural heritage adds a unique dimension to its clients' marketing intelligence.
We are based in Los Angeles which places us at the epicenter of the cultural and digital evolution. Our expertise in connecting brand principles with cultural intelligence enables our clients to better engage their target audience.
For more than 25 years, we have forged powerful and lasting brand-consumer relationships by uncovering the connection between the brand's cultural values and the consumer's cultural values through a proprietary process.
Our track record and our relationships matter most. With creative people from diverse cultural backgrounds, we offer expertise in print, radio, broadcast and interactive, producing solutions for multi-platform strategies.
Muse Communications has received the following honors:
Agency of the Year award from the American Association of Advertising Agencies
Mercury Award for Best Radio Spot
AAAA O'Toole Award for Multicultural Advertising
CLIO Award
Hispanic Agency of the Year award from the American Association of Advertising Agencies.

The Advertising Club of New York Andy Award of Excellence
Creative Show Silver Award
Gold Effie Award
Art Directors Club Award
Belding Award
Philosophy & Competitive Advantages
Muse understands the importance of strategic alignment with agency partners.
Examining both target specific and broad audience motivators, we determine the multicultural sweet spot – the point where cultures conjoin.
This "sweet spot" is agency collaboration at its best.