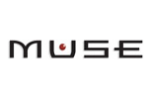 Muse Communications,
Culver City
Follow
Update
9543 Culver Boulevard, 2nd Floor
Culver City, California 90232
United States
Muse Communications Wins Four Telly Awards
May 3, 2010
Agency takes the prize for campaigns for American Honda Motor Co., Inc. and the state of California 

LOS ANGELES —Muse Communications took home four prestigious Telly Awards for broadcast spots created in 2009. The agency received two silver and two bronze awards for work for American Honda Motor Co., Inc. and the state of California.
"We are honored to win four awards for our varied broadcast work," states Jo Muse, chairman and chief creative officer at Muse Communications. "The Telly Awards receive more than 13,000 submissions, so these wins mean a lot to us as a creative agency specializing in multicultural marketing. Muse Communications has a long history of developing award-winning marketing campaigns for our clients and these four spots are a sampling of what we have done and will continue to do for our clients."
Muse received the following awards:
2009 Commercial Silver Award – "Hero," American Honda Motor Co., Inc.2009 Film/Video Silver Award – "Save the Bullet," the state of California2009 Commercial Bronze Award – "Pleasure," American Honda Motor Co., Inc.2009 Commercial Bronze Award – "Circle," American Honda Motor Co., Inc.

About Muse Communications
Muse Communication's multicultural heritage adds a unique dimension to its client's marketing campaigns. Muse Communications is a leading independent multicultural agency that created the category 23 years ago in California. The agency services clients in various industries, including healthcare, automotive, banking, insurance, government agencies and beverages. Muse is located in Hollywood, Calif., where the agency strives to foster a new era of growth in the digital platforms as well as film, music and other entertainment properties. For more information contact Muse at (323) 960-4080 or visit www.museusa.com.
# # #