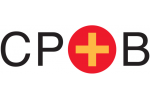 Crispin Porter + Bogusky,
Miami
Follow
Update
3390 Mary Street Office 300
Miami, Florida 33133
United States
Phone: 305 859 2070
Fax: 305 854 3419
Philosophy & Competitive Advantages
CP+B, a member of the MDC Partners network, has a client list that includes Microsoft, Unilever, Kraft, Burger King, Phillips, Coke Zero, Discovery networks, American Express, Domino's Pizza, MetLife, Molson Canadian, Old Navy, IKEA, SAS, Best Buy and Bolthouse Farms' Baby Carrots. CP+B has more than 1,000 employees worldwide, collaborating across six factories: Boulder, Miami, Los Angeles, Toronto, London and Gothenburg. The agency has $1.6 billion in billings and is one of the most-awarded agencies in the world—with the unprecedented distinction of winning the Grand Prix at the Cannes International Advertising Festival in every category. CP+B has been awarded Interactive Agency of the Year three times at Cannes, most recently in June of this year, and in 2010, CP+B was also named Agency of the Decade by Advertising Age. CP+B and its work have been covered worldwide by the New York Times, the Wall Street Journal, the Financial Times, CNN, FOX, CNBC, the Colbert Report and Saturday Night Live.
Trade Organizations
American Association of Advertising Agencies (AAAA)