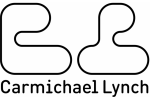 Carmichael Lynch,
Minneapolis
Follow
Update
110 North Fifth Street
Minneapolis, Minnesota 55403
United States
Phone: (+1) 612-334-6000
Fax: (+1) 612-334-6090
Northern Spark - "2012 Northern Spark Event" - Carmichael Lynch
2012 Northern Spark Event
Northern Spark
Northern Spark
Carmichael Lynch
United States
2012 Northern Spark Event
Story
On the night of June 9, 2012, Minneapolis was alive with art. We partnered with Pixel Farm Digital to create an app for the 2012 Northern Spark event. The app enabled users to learn about events and customize their itinerary through a dynamic citywide map. During the night of the event, the app was used to share real-time reactions and feedback over Twitter, using unique hashtags that tracked trending events.