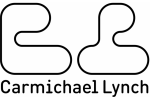 Carmichael Lynch,
Minneapolis
Follow
Update
110 North Fifth Street
Minneapolis, Minnesota 55403
United States
Phone: (+1) 612-334-6000
Fax: (+1) 612-334-6090
Jack Link's Beef Jerky - "Red Meat Dawn" - Carmichael Lynch
Red Meat Dawn
Jack Link's Beef Jerky
Link Snacks Inc.
Carmichael Lynch
United States
Operation Sky Meat
Feed Your Wild Side.
Story
It is hard to believe that a year has passed since Jack Link's made snacking history by creating the first ever National Jerky Day on June 12, 2012. This year, to commemorate National Jerky Day, we planned celebrations in locations across the United States. Propaganda posters and teaser videos were created to build excitement/curiosity around "Operation Sky Meat." On Tuesday, in partnership with Baseball Youth, Jack Link's unveiled "Operation Sky Meat" at Omaha Champions Village. Baseball fans were treated to a jaw-dropping spectacle as thousands of Jack Link's packages, attached to mini parachutes, dropped from a helicopter, filling the sky with America's favorite jerky and thrilling spectators on the ground.