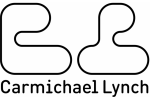 Carmichael Lynch,
Minneapolis
Follow
Update
110 North Fifth Street
Minneapolis, Minnesota 55403
United States
Phone: (+1) 612-334-6000
Fax: (+1) 612-334-6090
Creative Development

:

25.0%

Production

:

11.0%

Account Services

:

22.0%

Media

:

9.0%

Marketing, Research & Strategic Planning

:

5.0%

Administration

:

4.0%

Others

:

24.0%
Number of Employees: 220
Neil Goodspeed
Director of Consumer Engagement
Ellie Taylor
Communications and Marketing Director
Phone: (+1) 612-334-6050
ellie.taylor@clynch.com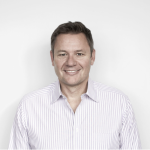 Mike Lescarbeau
Chief Executive Officer
Phone: (+1) 612.334.6000
Michael G. (Mike) Lescarbeau joined Carmichael Lynch as President and Chief Creative Officer in May of 2007. He assumed the role of Chief Executive Officer in January, 2009.
As a creative director at Fallon Worldwide, Hill Holliday, and London's Leagas Delaney, Lescarbeau garnered dozens of the advertising industry's top honors, including Cannes Gold Lions and the Grand Effie. His work and his thoughts on the creative process are featured in The Copy Book, How 32 of the World's Best Advertising Writers Write Their Advertising.
Lescarbeau held the title of group creative director at Ogilvy & Mather in New York, where he was responsible for both domestic and international advertising on behalf DHL, part of the 46-billion-euro Deutche Post DHL.
He was an early advocate of campaigns that employ new media, and launched One And All in 2001 as a creative resource for clients seeking breakthrough, experiential work. The agency's uniquely integrated campaigns featured everything from public sculptures to recorded pub tours of Europe, and helped One And All win the 4A's O'Toole Award its first year of eligibility.
Lescarbeau has served on the board of directors of the One Club for Art & Copy in New York and has been a frequent judge of advertising award competitions in the U.S. and overseas. He has spoken on the subject of advertising creativity in Paris, Sao Paulo, Singapore and Oslo.
Based at Carmichael Lynch's Minneapolis headquarters, he oversees all agency operations, business units and offices, reporting directly to the Interpublic Group in New York.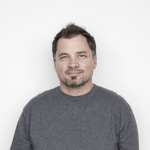 Dave Damman
Chief Creative Officer
Dave Damman joined Carmichael Lynch for the second time in April, 2011 as Executive Creative Officer. He quickly proved himself a strong leader and was promoted to Chief Creative Officer in February 2012.
His celebrated work includes breakthrough campaigns for a who's who of brands. Since beginning his career twenty years ago at New York's Saatchi & Saatchi, Damman has held the creative director title at numerous top agencies, and immediately previous to joining Carmichael Lynch, he helmed the creative department at Fallon Worldwide.
Dave Damman's work has been recognized in the U.S. and internationally by all the most respected creative award competitions, including the One Show, The New York Art Director's Club and Britain's D&AD.
An art director by trade, Damman has shared his keen eye for good design with many young hopefuls as a founding instructor at the Minneapolis School of Advertising. An admitted serial entrepreneur, he also co-founded the acclaimed Atlanta creative group Damman Pearce.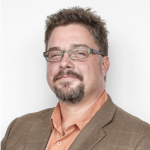 Marcus Fischer
President/Chief Strategy Officer
Marcus Fischer is president and chief strategy officer of Carmichael Lynch. He is responsible for marrying insights and execution, assuring that our creative work achieves results that meet or exceed our clients' expectations.
Marcus has developed and executed winning strategies on behalf of iconic brands like BMW, Porsche, Starbucks, Target, Dairy Queen and Purina. His work has been recognized by the most respected creative and strategic competitions, including the EFFIEs, the One Show, and the Webby Awards.
In 2011, he was honored with the 40 under 40 award by the Minneapolis/St.Paul Business Journal. He is active in the community, and serves on the boards of the Epilepsy Foundation of Minnesota and Second Harvest Heartland.
Stacy Janicki
Director of Account Management
Stacy Janicki leads Carmichael Lynch's account management department, which delivers strategic leadership to clients and oversees increasingly collaborative efforts within the agency. With more than 15 years in the advertising industry, her work experience spans many business categories, including retail, consumer packaged goods, outdoor recreation, telecommunications, and healthcare.
Prior to coming aboard at Carmichael Lynch, Stacy served as director of account management at Colle+McVoy, where she was also a member of the senior leadership team. Over the course of her tenure, she helped strengthen and reinvent brands such as Caribou Coffee, the Recreational Boating & Fishing Foundation, ESPN, Old Navy, and Land O'Lakes Dairy Foods.
She has also served in account leadership roles at Campbell Mithun and Martin Williams for clients including General Mills, Anheuser-Busch, ConAgra, Microsoft, 3M, Bruegger's Bagels, and Verizon Cellular.
Stacy has contributed to work heralded by the O'Toole Awards, PRSA, the Webby Awards, the One Show, and Effie Awards. Her work has also been featured on media properties as varied as The Jay Leno Show, the CBS Early Morning Show, PerezHilton.com, ESPN, Communication Arts, Fast Company, and Brandweek.
Stacy received a B.A. in Communications from the University of Notre Dame, where she was a scholarship member of the nationally ranked women's basketball team. While at Notre Dame, she did post-graduate work in the field of counseling psychology. She is co-chair of the Twin Cities 4A's board, and in 2011 the Minneapolis / St. Paul Business Journal selected her as a "Woman to Watch" based on her professional and personal achievements.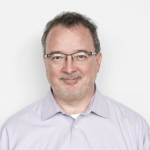 Randy Hughes
Executive Creative Director
Randy Hughes joined Carmichael Lynch as a senior art director in 2000. He quickly rose through the creative ranks with award-winning work for clients across the agency's roster, earning top national and international honors for breakthrough campaigns on behalf of American Standard, Porsche, Gibson Guitars and many others.

Hughes is the originator of the Subaru Love campaign, which has not only been universally lauded for its creativity, but has served as a catalyst for the car brand's recent record sales growth.

Since 2007, when Hughes created the first, emotionally driven work for then-new client Subaru of America, the brand has surged past eleven other automakers on the list of America's best selling cars. Left in the dust have been big names like Cadillac, BMW and Volkswagen.

TIME Magazine named "Baby Driver," created by Hughes, as one of its top ten commercials of 2010. Featuring a father and his two real-life daughters, the Subaru spot has been publicly recognized by U.S. Secretary of Transportation Ray LaHood, who has called on other manufacturers to emulate its heartfelt safety message.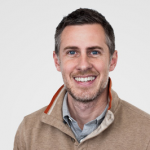 Marty Senn
Executive Creative Director
since February 2014
Marty Senn joined Carmichael Lynch in 2013 from Goodby, Silverstein & Partners in San Francisco, where he led work on Google, Comcast and the NBA. Before landing in Minneapolis, Marty's career has taken him to both coasts (two-times over), as well as a two-year stay in London. Along the way, he's been fortunate enough to work on some of the world's great brands, including Levi's, Jeep, Virgin Mobile, Ray-Ban, Sony, Time Magazine and the BBC. His work has been recognized here and abroad by creative award shows including Cannes, Britain's D&AD, the One Show, Communication Arts, and the Art Director's Club. A copywriter by trade, Marty also holds the curious distinction of being named one of Adweek's Top 10 Creatives You Don't Know, and was a member of the 2012 One Show jury. He's a Minnesotan, married to a Wisconsonian, and a father of two boys who don't yet know the important difference.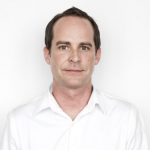 Joe Grundhoefer
Head of Production
Joe joined Carmichael Lynch in 2006 as Director of Integrated Production. His impact was felt immediately with work shot in best-for-the-project locations (such as India and South Africa), by award-winning directors, and containing the best, often never before used tracks (Guns N' Roses to Wizard of Oz). Joe has guided clients through the early learning curve of digital and web-ready video, its challenges and its efficiencies. A Minnesota Music Award runner-up (come on, Prince is the competition!), Joe moved into film and the Arizona Conservatory of Recording Arts & Sciences. With a passion for bringing creative ideas to life, he landed at Fallon. There, he produced work for Holiday Inn Express, BMW, Citibank, Children's Defense Fund, Subway, Georgia Pacific, AND 1 Shoes, Lee Jeans, Traveler's Insurance, Nordstrom, PBS, and more. His high standards have been acknowledged with numerous awards (Effies, D&AD, London VFX, One Show, Creativity, Shoot, Boards, Adweek). Outside of work he'll be hanging out with his wife and daughter – likely watching films and listening to music.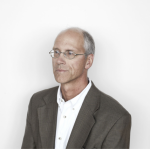 Mark Feriancek
Chief Financial Officer, Chief Operations Officer
Phone: (+1) 612.334.6000
As CFO and Managing Partner of Carmichael Lynch, Mark is responsible for the Administrative, Support and Production functions. Prior to joining CL in 2002, Mark was at Plasmon Corporation for two years as CFO. He's a CPA with past experience at Ernst & Young and as a Finance Director at the Pillsbury Company. Mark has lived his whole life in the Twin Cities and graduated from the University of Minnesota.
He is married to Jill whom he met at the Pillsbury Company. They have three children: Derek who is 5 and twin 3-year-old girls named Nicole and Jessica. Mark enjoys the outdoors in particular hunting and fishing. He also enjoys golf and time spent up north at the lake with the family.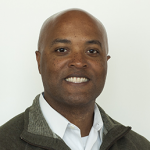 Dorion Taylor
Director of New Business
since February 2014
Dorion Taylor leads business development at Carmichael Lynch, overseeing our agency's marketing and helping us begin uniquely rewarding client relationships. With more than fifteen years in the marketing industry, his experience covers a range of roles, including ad agency account management as well as agency oversight at retail titan Target. Throughout his career, Taylor has made a habit of serving household names such as Burger King, General Mills, Birds Eye and Andersen Windows. He has served on the board of directors of the Minnesota Advertising Federation and was a member of Target Corporation's African American Business Council. Taylor enjoys spending his spare time as a spectator for his kids' multiple sports teams and preparing memorable meals with his wife, Dawn. He received his bachelor's degree in marketing communications and African-American studies from the University of Minnesota.