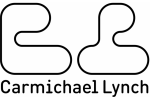 Carmichael Lynch,
Minneapolis
Follow
Update
110 North Fifth Street
Minneapolis, Minnesota 55403
United States
Phone: (+1) 612-334-6000
Fax: (+1) 612-334-6090
55 reasons to celebrate, including one big one
November 13, 2012
Carmichael Lynch took home "Best in Show" for our National Geographic King Tut consumer magazine campaign at this year's The Show award ceremony. In addition, Carmichael Lynch received 55 total pins, which included the highest number of golds (16) and silvers (17). "It was a historic night for the agency and an honor to be regarded so highly among the best agencies in our world-class creative community," said Dave Damman, chief creative officer of Carmichael Lynch. The Show took place this past Friday at Mill City Nights.