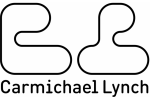 Carmichael Lynch,
Minneapolis
Follow
Update
110 North Fifth Street
Minneapolis, Minnesota 55403
United States
Phone: (+1) 612-334-6000
Fax: (+1) 612-334-6090
Carmichael Lynch Helps You Get Off The Naughty List
December 20, 2012
Carmichael Lynch Helps You Get off The Naughty List
This holiday season Carmichael Lynch is giving you the chance to keep the coal out of your stocking. Tell us something bad you've done and we'll do something good: donate a carbon offset on your behalf. Less naughty coal for you equals a nicer world for everyone else. So be as bad as you want…just remember to fess up.
Offset your naughty by confessing here: http://offsetyournaughty.com