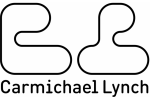 Carmichael Lynch,
Minneapolis
Follow
Update
110 North Fifth Street
Minneapolis, Minnesota 55403
United States
Phone: (+1) 612-334-6000
Fax: (+1) 612-334-6090
Carmichael Lynch and Tempur-Pedic take a look at the wrong side of the bed
May 8, 2013
You are how you sleep. That's the message from mattress-maker Tempur-Pedic and Carmichael Lynch in a new campaign breaking this week. Filmed by award-winning director Mike Mills (The Beginners, Thumbsucker), the first spot in the campaign looks at the life of an unrested mom from the point of view of her somewhat judgmental twin daughters. Rather than focusing on materials and restful bodies, the campaign reveals that the real value of a bed isn't just how well you sleep, but how great you can be when you wake up.