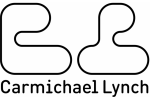 Carmichael Lynch, Inc.,
Minneapolis
Follow
Update
110 North Fifth Street
Minneapolis, Minnesota 55403
United States
Phone: 612-334-6000
Fax: 612-334-6090
Carmichael Lynch and Tempur-Pedic offer free samples of happiness
May 16, 2013
It's no easy thing giving you the best sleep of your life but the folks at the Tempur-Pedic Sleep Innovation Lab sure have fun doing it. Here, we're given a sneak peak of their top-secret facility in some faraway land where English is optional and rest is a requirement. Filmed by Martin Granger, this first spot focuses on introducing the world to Dr. Nicklas Sandström and his wonderful world of sleep improving with a few slips of the tongue along the way.