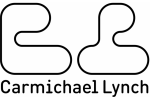 Carmichael Lynch,
Minneapolis
Follow
Update
110 North Fifth Street
Minneapolis, Minnesota 55403
United States
Phone: (+1) 612-334-6000
Fax: (+1) 612-334-6090
American Standard and Carmichael Lynch want you to celebrate the indoors
August 29, 2013
Today, Carmichael Lynch launches the new American Standard Heating & Air Conditioning campaign created to celebrate the indoors. What people do in the privacy of their own home is a scream in this new spot, "Movie Marathons." And if you look closely enough, you can find the American Standard customer in this new print ad. Hint: he's pint-sized, with a black nose. So beat the summer heat by putting on your favorite monster mask or playing a game of "Hide & Seek" because inside is where some of life's best moments happen.