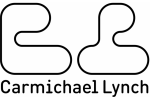 Carmichael Lynch,
Minneapolis
Follow
Update
110 North Fifth Street
Minneapolis, Minnesota 55403
United States
Phone: (+1) 612-334-6000
Fax: (+1) 612-334-6090
Carmichael Lynch turns 50
March 20, 2012
Carmichael celebrated its golden anniversary on Friday evening with a party at Minneapolis restaurant Solera. More than 500 guests came to get down, including CL alums and clients. Highlights of the evening included the O'Gong Show (where agency newcomers have to perform for the veterans), a live band and, thanks to Mother Nature, a record high temperature. The celebration of CL's longevity and ingenuity will continue throughout the year with Random Acts of Creativity. So keep your eyes open, you never know where creativity will strike next.