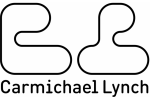 Carmichael Lynch,
Minneapolis
Follow
Update
110 North Fifth Street
Minneapolis, Minnesota 55403
United States
Phone: (+1) 612-334-6000
Fax: (+1) 612-334-6090
Carmichael Lynch takes Sasquatch out of his element in new campaign for Jack Link's Beef Jerky
May 26, 2012
You can take Sasquatch out of the woods—but you can't take the woods out of Sasquatch. Carmichael Lynch is putting beloved Jack Link's brand mascot Sasquatch in unfamiliar territory in its latest effort for the brand, showing that jerky is way more than an outdoorsman's snack. The new "Snackin' with Sasquatch" campaign puts Sasquatch in all new scenarios and environments, but maintains what fans of the Effie-winning "Messin' with Sasquatch" campaign have loved all along: funny interactions with snack-hungry jerky fans. Eight new "Snackin' with Sasquatch" :15 spots find Sasquatch indoors -- a bit naïve and curiously exploring unfamiliar surroundings, such as a book club, gaming session, carpool and coffee break room. The campaign also includes new "Messin' with Sasquatch" :30 spots, in which Jack Link's jerky eaters continue to prank an unsuspecting Sasquatch. The spots show new pranks, locations, and monster-size retributions. Additional components of the campaign include custom Sasquatch integrations on sites such as Funny or Die, Break.com and the Onion.