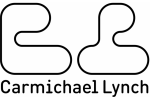 Carmichael Lynch,
Minneapolis
Follow
Update
110 North Fifth Street
Minneapolis, Minnesota 55403
United States
Phone: (+1) 612-334-6000
Fax: (+1) 612-334-6090
Live tweets from the Ancient World
August 24, 2012
Today marks the anniversary of the AD 79 eruption of Mount Vesuvius. Relive the final 24-hours of the ancient city of Pompeii and surrounding areas through an eyewitness account of the disaster. Follow the courageous journey of Pliny the Elder through his live Twitter updates and an interactive map. You can visit some of the locations he did nearly 2,000 years ago along with other sites affected by the eruption. Along the way, you'll discover artifacts from the exhibition, A Day in Pompeii.
Follow Pliny the Elder on Twitter @Elder_Pliny and visit Dayinpompeii.com for more information.
The exhibition, A Day in Pompeii, opens at the Denver Museum of Nature & Science Sept. 14, 2012.