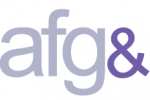 Avrett Free Ginsberg &,
New York
Follow
Update
1 Dag Hammarskjold Plaza, 35th Floor
New York, New York 10017
United States
Phone: (+1) 212 832 3800
Fax: (+1) 212 486 6518
AD LEGEND FRANK GINSBERG TURNS EVERYDAY PRODUCTS INTO HOUSEHOLD BRANDS
June 4, 2013
In the 1970s, he helped create Nair's catchy "who wears short shorts?" campaign. In the early '80s, he introduced TV audiences to the distinctive gull-wing doors of the DeLorean sports car (featured in Back to the Future). More recently, he directed photo shoots of pop stars Rihanna and Jessica Simpson wearing little more than their signature fragrances.