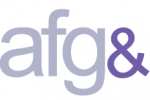 Avrett Free Ginsberg &,
New York
Follow
Update
1 Dag Hammarskjold Plaza, 35th Floor
New York, New York 10017
United States
Phone: (+1) 212 832 3800
Fax: (+1) 212 486 6518
LIFE: THERE'S A NEURO FOR THAT
August 12, 2011
Meet the hottest, fastest-growing brand in the beverage category. We call Neuro the Operating System for Life because it's like a liquid app store. There's a Neuro for sleep, a Neuro for sex, a Neuro for sport, a Neuro for serenity, a Neuro for the days when the sun don't shine. Sometimes when you market a brand, you have to drink the kool-aid. We get to drink Neuro. Which tastes way, way better.