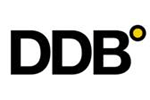 DDB Worldwide Inc.,
New York
Follow
Update
437 Madison Avenue
New York, New York 10022-7001
United States
Phone: 212 415-2000
Fax: 212 415-3414
DDB Recruits Creatives in Six Seconds
April 8, 2013
Brussels, Belgium, April 3, 2013 — DDB Brussels has launched a new recruitment campaign for creative talent via Vine, Twitters' recently launched storytelling app. As the advertising world needs agile creatives able to convey very powerful messages in very limited amounts of time, Vine proves an ideal tool for Creative Directors needing to make a first selection. Today's agencies need individuals who embrace and master new technologies and media, who are able to demonstrate those skills and convince recruiters – in less than 6 seconds.