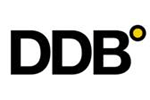 DDB Worldwide Inc.,
New York
Follow
Update
437 Madison Avenue
New York, New York 10022-7001
United States
Phone: 212 415-2000
Fax: 212 415-3414
Earth Day: DDB Life Style Study® Uncovers That Millennials
April 22, 2013
New York, NY, April 22, 2013 – Today marks the 43rd annual Earth Day, a day devoted to increasing environmental awareness and inspiring more sustainable attitudes toward conserving the planet. Yet, while there is a pervasive trend of consumers feeling that protecting the environment is very important, the DDB Life Style Study® reveals that even though attitudinal concerns about the environment are high, reported "green" behavior levels lag. Most are not willing to choose the environment over their wallets or quality of life.