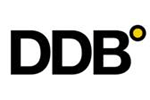 DDB Worldwide Inc.,
New York
Follow
Update
437 Madison Avenue
New York, New York 10022-7001
United States
Phone: 212 415-2000
Fax: 212 415-3414
Tribal Worldwide Welcomes Spiro Mifsud as Head of Technology
April 24, 2013
New York, NY (April 23, 2013) – Tribal Worldwide, a division of DDB Worldwide and part of Omnicom Group (NYSE), announced today that Spiro Mifsud is joining the agency as Head of Technology. He will be based in Tribal Worldwide's New York office. In this new position, Mifsud will assume responsibilities for oversight and management of the Tribal technical department in New York City.