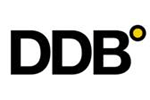 DDB Worldwide Inc.,
New York
Follow
Update
437 Madison Avenue
New York, New York 10022-7001
United States
Phone: 212 415-2000
Fax: 212 415-3414
DDB California Appoints John Minty to COO
May 16, 2013
DDB Worldwide, part of Omnicom Group (NYSE), announced today that it has appointed John Minty, Chief Operating Officer of DDB California. In this new leadership position, Minty will be responsible for managing all operational aspects of DDB's U.S. offices in Los Angeles and San Francisco, including agency and client financials, where he will work alongside DDB California CEO Mike Harris to lead the reinvention of the agency offering to spur renewed growth. His position is effective immediately.