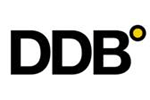 DDB Worldwide Inc.,
New York
Follow
Update
437 Madison Avenue
New York, New York 10022-7001
United States
Phone: 212 415-2000
Fax: 212 415-3414
"Our Food. Your Questions." Wins Best in Show
May 31, 2013
Last night, McDonald's Canada's "Our Food. Your Questions." initiative developed in partnership with Tribal Toronto was crowded the big winner at the national awards competition that celebrates excellence in creative advertising. Taking home Best in Show along with four Gold, one Silver and one Bronze award, the digital platform was applauded for helping McDonald's Canada address deep-seated food myths and misinformation, by engaging Canadians in a transparent and open conversation.