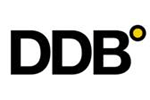 DDB Worldwide Inc.,
New York
Follow
Update
437 Madison Avenue
New York, New York 10022-7001
United States
Phone: 212 415-2000
Fax: 212 415-3414
BC Egg Marketing Board Hatches New Creative
July 3, 2013
Every day, while most people are sleeping, early-rising workers such as sanitation crews and contractors toil behind the scenes to help prepare the province for a safe, efficient and enjoyable day. Much of the time, their efforts go unnoticed. BC Egg farmers are on a mission to change that through a new campaign entitled "Good Morning BC," developed by the BC Egg Marketing Board (BCEMB). These farmers – most of whom come from small, family-run operations are also up at the crack of dawn every day, caring for their hens in order to produce wholesome high-quality BC eggs. So BC Egg farmers are saluting their fellow early-risers as the city's "unsung heroes" – and celebrating their work ethic with public thank you gestures.