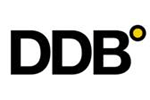 DDB Worldwide Inc.,
New York
Follow
Update
437 Madison Avenue
New York, New York 10022-7001
United States
Phone: 212 415-2000
Fax: 212 415-3414
No Child Should Need a Bucket List
August 5, 2013
DDB New York and WATERisLIFE have launched an emotional campaign titled, "Kenya Bucket List," where a film crew travelled to Kenya to take a four-year-old Maasai boy named Nkaitole (pronounced Guytolie), who's never been out of his remote African village, on an adventure to do all the things he's always wanted to do before he dies. Why? Because in sub-Saharan Africa where he lives, unsafe drinking water is one of the main causes that prevents one in five children from reaching their fifth birthday.