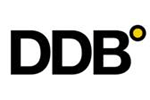 DDB Worldwide Inc.,
New York
Follow
Update
437 Madison Avenue
New York, New York 10022-7001
United States
Phone: 212 415-2000
Fax: 212 415-3414
Kevin Drew Davis Appointed Chief Creative Officer Of DDB Canada
August 13, 2013
David Leonard, national president and chief operating officer of DDB Canada is excited to announce the appointment of Kevin Drew Davis to the newly created position of chief creative officer. Davis will be responsible for leading the agency's convergent creative offering across all platforms in Canada. This is the first time a chief creative officer has been appointed to lead all of DDB Canada's integrated creative departments.