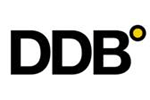 DDB Worldwide Inc.,
New York
Follow
Update
437 Madison Avenue
New York, New York 10022-7001
United States
Phone: 212 415-2000
Fax: 212 415-3414
The Power of Dance Reveals "New Beginnings"
September 19, 2013
On Thursday, September 12, 2013, one day after the 12th anniversary of 9/11, the New York City Ballet, in collaboration with DDB New York, released "New Beginnings. "This short film captures an extraordinary and moving performance at sunrise on the 57th floor terrace of Four World Trade Center in lower Manhattan, and was created as both a testament to the resilience of the human spirit and a tribute to the future of the city that New York City Ballet calls home. To date, the film has reached a global audience. Within the first 24 hours of the launch of "New Beginnings," the film received over 56K views on YouTube and in only a few days, the number grew to 106K views. In addition, NYCB posted "New Beginnings" on Facebook at sunrise on 9/12, and the post has received tremendous interaction and engagement with over 8K likes, more than 4K shares, and over 500 comments.