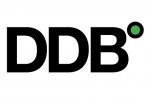 DDB Worldwide Inc.,
New York
Follow
Update
437 Madison Avenue
New York, New York 10022-7001
United States
Phone: (+1) (212) 415-2000
Alina Kessel new CEO of the DDB Tribal Group
August 17, 2010

Berlin, Germany, July 26, 2010 -- Alina Kessel will become the new Chief Executive Officer of the DDB Tribal Group. She will assume this position in the 4th quarter of 2010 and thereby complete the leadership trio of the new DDB Tribal Group. The top manager, who was born in Russia and raised in the USA, will expedite the expansion of the group's international consulting excellence and also run the DDB Tribal location in Berlin from an operative standpoint.