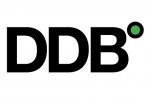 DDB Worldwide Inc.,
New York
Follow
Update
437 Madison Avenue
New York, New York 10022-7001
United States
Phone: (+1) (212) 415-2000
DDB's Fun Theory for Volkswagen Takes Home Cannes Cyber Grand Prix
June 25, 2010


Cannes, France, June 25, 2010 -- DDB's "Fun Theory" campaign for Volkswagen has won the most prestigious award for Internet advertising in the world. The groundbreaking movement created by DDB took home the Cyber Grand Prix at the 57th International Cannes Lions Advertising Festival last night, topping the festival's most celebrated viral campaigns. The triumph comes on the heels of "Fun Theory's" Silver Lion win in the festival's PR category on Tuesday.