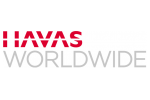 Havas Worldwide HQ,
New York
Follow
Update
200 Hudson Street
New York, New York 10013
United States
Number of Employees: 11000
Andrew Benett
Global CEO, Havas Worldwide; Chief Strategy Officer, Havas Creative Group
Andrew Benett was appointed Global CEO of Havas Worldwide and Havas Creative Group in 2014, after serving as Global President of the network. In his role, he is responsible for the management of Havas' creative agencies.
Prior to this, Andrew spent three years as Global CEO of Arnold Worldwide, leading the network's 17 offices in 14 countries. Andrew and his team grew Arnold Worldwide by more than 30% during that time, winning and growing relationships, and dramatically enhancing the agency's digital capabilities. In 2010 the agency was named Comeback Agency of the Year by Ad Age, and in 2011, was named to Ad Age's Agency A-List.
Andrew joined Havas Worldwide, then known as Euro RSCG Worldwide, in 2004 as Global Chief Strategy Officer. In 2007 he was named Co-CEO of Euro RSCG NY. Prior to joining Havas, Andrew was EVP, Executive Director, Strategy and Innovation, at FutureBrand.
Andrew has received some of the industry's most esteemed honors. He has been inducted into the AAF's Advertising Hall of Achievement, honoring innovators under the age of 40 (2010), Boston Business Journal's "40 Under 40" (2010) and Crain's New York Business's "40 Under 40" (2009). Andrew is a frequent contributor to the Financial Times, Brandweek, CNBC, and CNN, and speaks regularly on the topics of corporate branding, CSR, marketing innovation, and talent. He is also co-author of three marketing books, Consumed: Rethinking Business in the Era of Mindful Spending; Good for Business: The Rise of the Conscious Corporation; and The Talent Mandate: Why Smart Companies Put People First.
Outside of work, Andrew sits on the National Advisory Council of the Make-A-Wish Foundation and The College Board of Advisors at Georgetown University, and is a Director-at-Large for the 4As (the American Association of Advertising Agencies). Andrew is a member of the 2012 class of Henry Crown Fellows at the Aspen Institute and a member of the Aspen Global Leadership Network.
He is a graduate of Georgetown University's College of Arts and Sciences and is married with three young sons.
Ricardo Monteiro
Co-Global President, Havas Worldwide
since January 2014
Kate Robertson
Co-Global President, Havas Worldwide; UK Group Chairman
since January 2014
Chris Pinnington
Global Chief Operating Officer, Havas Worldwide and Havas Creative
As Global Chief Operating Officer of Havas Worldwide, previously Euro RSCG Worldwide, Chris Pinnington manages the business and operations side of Havas Creative's global network alongside Global CEO David Jones. He has spent the last 29 years of his career with Havas in a wide variety of roles. Chris launched his career with Havas in 1982 at WCRS London, where he ran many of the agency's key accounts. WCRS quickly proved to be one of the most accomplished startups of the 1980s. Chris soon headed to Sydney to run the company's operations in Australia, where he emulated some of London's success. He completely rebuilt the agency, leading to an impressive new-business streak in which the agency landed nine new clients from 11 consecutive pitches.
Chris returned to London to run FCO in 1990, which then merged with Euro RSCG London. In 1993, along with Mark Wnek and Brett Gosper, launched Euro RSCG Wnek Gosper. Again, the agency was a huge success–doubling in size, quadrupling in profit, winning Campaign 's growth league table, and twice being named a contender for "Agency of the Year."
Next, as Director of the UK Group for Euro RSCG Worldwide, Chris launched the "Power of One" initiative, which united the UK under one P&L, with increased sharing of assets among individual agencies.
Chris was educated by the Jesuits at Stonyhurst College prior to receiving an honors degree in Psychology from Bristol University. For a short while, he was a psychologist in the Royal Air Force, before moving to the real-life insanity of advertising.
Matt Weiss
Global Chief Marketing Officer, Havas Worldwide
Phone: (+1) (212) 886-2043
matt.weiss@havasww.com
Matt joined Havas Worldwide in January 2013 in the role of Global Chief Marketing Officer, where his primary focus is partnering with key leaders across the network to form new growth strategies and practices that will accelerate growth.
Matt is not a newcomer to global business development. He served as New Business Director for McCann New York, then Chief Growth Officer for the network, for a combined eight years. In his time at McCann WorldGroup he was credited with bringing significant revenue to the agency, including winning accounts from the likes of Intel, Wendy's, Verizon Wireless, Holiday Inn, and Weight Watchers. Matt's contributions were well-recognized: he was named General Manager of the Year in 2007 and presented with the McCann WorldGroup Chairman's Award the following year.
Prior to his new business role, Matt led the pitch-winning team that brought MasterCard's "Priceless" campaign to market in 1997. Matt managed the agency's MasterCard relationship for four years—first domestically, and then globally—and formed the founding US team credited with work that has won almost every creative award in the business.
In 2010 Matt left McCann to join kbs+ as Chief of Staff, a member of the executive leadership team that ran the agency and oversaw business development. Matt was also active in managing multiple businesses that he either won or expanded within the agency, including Goldman Sachs, Intel, HomeGoods, and Accenture.
Matt is an active member of the 4A's New Business Committee and the New York chapter of the Advertising Club, and is a frequent writer and speaker in the new business community.
His quiet pastimes include skiing, mountain biking, and competing in USTA 70.3 triathlons and Xterra, where he was age-group ranked 24th in the world.
Patti Clifford
Chief Talent Officer, Havas Worldwide and Arnold Worldwide
Patti joined Havas in 2012 and in January of 2013 assumed the role of Chief Talent Officer for Havas Creative, which encompasses being Global Chief Talent Officer for Havas Worldwide and Arnold Worldwide. In these roles, Patti is responsible for the strategic leadership of talent management initiatives, organizational culture and strategy, and working with leadership across agencies to create a great work environment.
Prior to joining the agency, Patti ran her own consulting business that specialized in providing small and mid-size firms with leadership development, performance management, change management, and executive coaching services.
In mid-2010, she completed a 20-year career at D&B (Dun & Bradstreet), where for the last nine years she held the position of SVP & Chief Human Resources Officer, in addition to leading the company's global internal communications function. In this role, she was responsible for leading a key component of the company's strategy, Winning Culture, which led to large improvements in employee engagement and customer satisfaction and industry recognition in Fortune Magazine's Most Admired Companies. She was a trusted partner to two CEOs, C-suite peers, and the management liaison to the Compensation & Benefits Committee of the Board of Directors.
Prior to serving as the Chief HR Officer, Patti served as VP of Winning Culture, VP & Assistant Corporate Secretary, AVP Event Marketing and as Chief of Staff. In addition, she spent the early part of her career working on Wall Street in institutional shareholder marketing and communications.
Patti is a graduate of the University of Scranton with a B.S. in Management. She currently serves as Vice-Chair of the President's Business Council and on the Kania School of Management Advisory Board. She also serves on several not-for-profit boards and volunteers her time at other not-for-profit organizations. Patti resides in New Jersey with her two sons and three Bichon Frises.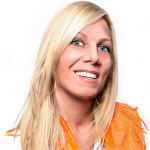 Laura Maness
Chief Growth Officer, Havas Worldwide
As US Chief Growth Officer of Havas Worldwide, Laura heads up new business development, organic agency growth and strategic brand building for North America.She joined Havas Worldwide from San Francisco- and Brooklyn-based Propane Studio, where she was the digital agency's senior vice president. There, Maness led national business development and marketing efforts while positioning the independent agency for rapid growth.Prior to Propane, Maness led the West Coast business development efforts for Draftfcb and spearheaded growth initiatives across the agency's global network and client roster, notably Hewlett-Packard. Before that, she oversaw a period of explosive growth for WPP/Wunderman-owned Designkitchen, and previously held management positions with Chicago-based digital shops Giant Step (now Arc Worldwide) and Black Dog Interactive.Maness earned a bachelor's degree in communications and marketing from Loyola University Chicago. In her time outside of the office, she resides with her husband in Chicago's River North neighborhood (in between frequent visits to Cabo & London).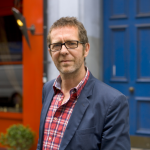 Rémi Babinet
Founder and Chairman, BETC; Managing Director and CCO, Havas
Rémi is the founder of BETC Paris, France's leading agency, and Global Chief Creative Officer of the Havas network. Now in existence for 16 years, BETC holds a unique place in the international advertising industry.
Named "most creative French advertising agency" 12 times in 16 years, BETC has carved out a brand image that is original and resolutely modern for its many clients, which include Evian, Air France, Peugeot, Canal+, Petit Bateau, and Lacoste. BETC regularly wins international prizes for its campaigns. In 2010, BETC was cited as the second-best agency in the world, according to The Gunn Report . In addition, BETC's infamous Canal+ spot, "The Closet," was confirmed to be the most awarded film in the world that same year.
Rémi's recent achievements include the Evian Rollerbabies campaign, which has spawned the most viewed online ad of all time (certified by the Guinness World Records at over 120 million views and counting.)
As Chairman of BETC, Rémi has consistently challenged the traditional limits of advertising, opening up his agency to new creative fields. Since 2001, Rémi and the agency's TV production department have produced the PANIK parties in Paris, bringing together such artists from the alternative rock and electronic music scenes as Justice, The Film, SebastiAn, Jay-Jay Johanson, Archive, Peter Kruder, and Neneh Cherry.
In 2003, Rémi inaugurated the Passage du Désir, an 800-square-meter space on the agency's ground floor dedicated to fashion, design, art, photography (showing, among others, Hussein Chalayan, Yohji Yamamoto, Viktor & Rolf, Christian Lacroix, the 'Festival d'Automne á Paris', Rineke Dijkstra, Ruri, Joana Vasconcelos, World Press Photo/Paris Month, and Dysfashional). It is Rémi's belief that advertising should be open to and engage with the world around it, thereby creating new ways to interact with society and consumers.
Rémi is Head Lecturer at the Institut des Sciences Politiques in Paris. From 2003 to 2007, he was President of the French Art Directors Club, the association that represents advertising creatives, and in 2008, he was Guest Editor of The Gunn Report , which ranks the best creative agencies around the world. In 2008, he conceived and wrote the book BETC Paris: Global Advertising Agency , published and distributed worldwide by BIS Publishers. Recently, Rémi served as foreman of the D&AD TV advertising jury and was voted onto the Andys jury. He has also been President of the Film, Press, Outdoor, Radio and the Integrated juries at Spikes Asia.
In recent years, Rémi Babinet has focused his efforts on creating a micro network in five international locations. BETC London, opened in June 2011, was the first step in the development of this network. BETC London will build an independent roster of domestic U.K. clients and U.K.-based global clients.
Mercedes Erra
Executive President, Havas Worldwide; Managing Director, Havas; Founder, BETC
Mercedes Erra is Executive President of Havas Worldwide, formerly Euro RSCG Worldwide, Managing Director of Havas, and Founder of France's leading advertising agency BETC. She is also Honorary President of the HEC Association (France's most prestigious business school). Mercedes is a Chevalier of the Légion d'Honneur and was recently promoted to Officier of the Légion d'Honneur; she is also a recipient of the French National Order of Merit. She has five children.
Mercedes was born in Catalonia and came to France at the age of six. Graduated from HEC and the Sorbonne (she has a bachelor's degree and a master's degree in Literature), Mercedes teaches a post-graduate course (Marketing and Corporate Communication) at the Paris 2 University (Assas). She is a noted advisor on subjects related to consumer issues and on all subjects related to brand strategy.
Mercedes is a branding expert: She builds and manages global brands. As a result, she created two divisions focusing on consumer and brand expertise: BETC Consulting and BETC Consumer Intelligence. She has contributed to brands' major strategic shifts (health for Danone, youth for Evian, Air France vision – making the sky the best place on earth).
BETC, the agency network that she has been managing since 1995, was named "second most creative agency in the world" by The Gunn Report in January 2011 and "best creative agency" in France by CB News in 2010, for the 13th time in 16 years. BETC was also the most awarded French agency at Cannes Lions in 2010.
Mercedes is personally committed to the Elle Foundation and the Women's Forum for the Economy and Society, of which she is a founding member. She is also a member of Human Rights Watch French Committee and a permanent member of the French Commission on the Image of Women in the Media.
In January 2010, Mercedes was appointed president of the board of the Cité Nationale de l'Histoire de l'Immigration located in Paris. In 2011, she was also appointed to the Board of Directors of Havas, Accor, France Télévisions and la Société de la Tour Eiffel in 2011.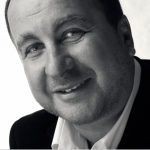 Stéphane Fouks
Vice President, Havas Group; Executive Co-Chairman, Havas Worldwide; CEO, Havas Worldwide France
From 1979 to 1983, Stéphane was a music producer.
From 1983 to 1984, Stéphane worked as Assistant Manager in the cabinet of Michel Rocard, then Minister of Agriculture in France.
Stéphane went on to found a communications agency before joining RSCG in 1988 and co-founding "RSCG Public," a corporate communications agency. Under his stewardship, the agency became Euro RSCG C&O, now called Havas C&O, and conquered the top spot among French Corporate & Financial Communications agencies.
In 2003, he was named Chief Executive Officer, France, of Havas Worldwide and in 2005, Executive co-Chairman, Havas Worldwide. In 2011, Stéphane became Vice President of Havas Group.
Stéphane is also an international political advisor to such world leaders as president of Poland, Aleksander Kwasniewski (1995-2005) and former Israeli Prime Minister Ehud Barak. He has also worked for the French Socialist Party.
Stéphane has been a speaker at the French-American Foundation, Princeton University, and the Young Leaders convention in New York. He has worked in various sectors and professions throughout his career, including politics, economics, and media on one side, and advertising, marketing, and consulting on the other, for clients including Airbus, BNP Paribas, LVMH, Alcatel, Capgemini, and Microsoft, among others.
Stéphane has a master's degree in Public Law (Université Paris I Pantheon-Sorbonne), a DESS (degree awarded after a five-year course of study) in Political and Social Communication (Paris I), and has studied at the Institut d'Etudes Politiques.
He is the author of a book published by Plon in 2007, entitled Les Nouvelles Elites , which could be summarized in the following way: In France, the new elites are ready to reach power. Who are they? What do they think of their country? What do they want to change? And, especially, what are they going to change?
Since 2009, he has been Administrator for the Imagine Foundation and IRIS. Stéphane also joined the Board of Directors of Médecins Sans Frontières in 2009.
Finally, Stéphane was appointed Chevalier de l'Ordre National du Mérite in 2005 and Chevalier de la Légion d'honneur in 2008.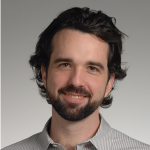 Sean Lyons
Global Chief Digital Officer, Havas Worldwide
In 2013 Sean was named Global Chief Digital Officer at Havas Worldwide, where he serves as the executive lead on all digital efforts across the network. His responsibilities include oversight of digital strategy, development and operations; enhancing the agency's current offering; and introducing new digital platforms and capabilities for the agency and its clients.
Sean joined Havas Worldwide after nine years at R/GA, most recently as SVP of Operations & Business Planning where he oversaw the operations of the New York-based client groups. He also worked closely with the senior leadership on organizational and process design to facilitate fluid collaboration and communication across the network.
Prior to this role, Sean was the VP, Managing Director for the Nike account, a position he held for 5 years. During this time the combined team of Nike and R/GA designed and developed some of the most influential digital work in the industry, focusing on meaningful, useful and intuitive consumer experiences. This role required close coordination of all disciplines to deliver hundreds of initiatives a year across multiple offices. During his tenure, the Nike team at R/GA won dozens of awards including several Cannes Cyber Lions, One Show awards and CLIOs. Before overseeing the account, Sean was the Executive Technical Director on Nike, where he worked closely with the client to develop scalable global platforms including NIKEiD, NikeStore and Nike+.
Beginning in 2009, Sean co-led the establishment of the R/GA Buenos Aires office, which has since grown into a full-service office and key part of the agency's network.
Prior to joining R/GA, Sean founded CLR Media, a small consultancy providing digital commerce and marketing solutions for such brands as Barneys New York, Burson-Marsteller and Fragments.com. Earlier, he was the Director of Rich Media at Oven Digital, an early and innovative Silicon Alley agency. While there Sean worked with a diverse range of clients including IBM and Tiffany & Co., as well as ambitious start-ups including Digital Club Network, a live music streaming service, and WINfirst, an early social network.
Sean has a BFA with a concentration in Electronic Media from Carnegie Mellon University. He lives in Brooklyn with his wife and two children.
Vin Farrell
Global Chief Content Officer, Havas Worldwide
Vin Farrell is Global Chief Content Officer at Havas Worldwide, where he provides oversight of content creation, curation, development, production and distribution globally across the network.
Vin joined Havas Worldwide in 2013 from R/GA, where he was SVP of Creative Operations. In that role he served as a business partner to executive creative leadership and was responsible for the oversight of all aspects and operations of the agency's digital studio, live event, retail and presentation capabilities. He led a team that worked closely with creative on strategy, ideation and production of traditional and multi-channel work. Vin also built a world-class production facility to generate cost-effective advertising optimized for both digital and traditional media channels.
Before R/GA, Vin was Senior Director of Content and Integrated Marketing Production at Spiketv.com. Prior to Spiketv.com, Vin worked for Digitas as an Agency Producer, where he established the video production practice between the New York, Chicago and Boston offices.
Vin also has a background in independent film and venture capital investing. After beginning his career at October Films he established himself as an independent producer. As such his credits include: UNTIL THE VIOLENCE STOPS (Eve Ensler, Sundance 2004), FUR (starring Nicole Kidman and Robert Downey Jr.), MOVING MIDWAY (MoMA New Directors Series, US Theatrical), and ME AT THE ZOO (Sundance Film Festival, HBO premiere 2012).
Vin received a B.A. in Religious Studies from Connecticut College. He lives in Greenwich Village with his wife and two daughters.