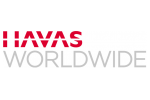 Havas Worldwide HQ,
New York
Follow
Update
200 Hudson Street
New York, New York 10013
United States
Euro RSCG Worldwide Presents "Trends for 2011.5 and Beyond"
June 6, 2011
Euro RSCG Worldwide announced today that it will mark the start of the second half of 2011 witha panel discussion on the historic cultural and political shifts we've undergone thus far this year—and their impact on the future.
The June 16 event begins with a presentation by internationally recognized trendspotter Marian Salzman, CEO, Euro RSCG Worldwide PR, North America, and will be followed by a panel debate featuring leading forecasters from a variety of industries. "Trends for 2011.5 and Beyond" will be moderated by Matt Ryan, co-chairman of Euro RSCG New York and president of global brands, Euro RSCG Worldwide.
Topics of discussion will include the current epidemic of fear, related to everything from whacked-out weather to technology-induced brain tumors; Homo Sapiens 2.0; the next incarnation of "eco friendly"; and growing concerns over what Newsweek has termed the "beached white male." The event will be held at the agency's New York headquarters before an audience of brand marketers, consultants, and members of the media.