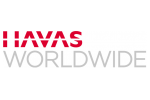 Havas Worldwide HQ,
New York
Follow
Update
200 Hudson Street
New York, New York 10013
United States
New Study Shows Millennials Rejecting Traditional Politics in Favor of Individual Action
April 13, 2011
It's time to dismiss the notion of disengaged youth. Euro RSCG Worldwide has released the results of its latest global study in the Prosumer Report white paper entitled "Millennials: The Challenger Generation." Contrary to outdated stereotypes of youth apathy, the study reveals a generation intent on creating meaningful change—only through social media and pragmatic day-to-day consumer actions rather than traditional political channels.
The study surveyed a total of 3,000 respondents across China, France, India, the United Kingdom, and the United States, exploring the habits and perspectives of the millennial generation with regard to the workplace, consumerism, family, and views of the future.

"What we're seeing is the rise of a unique generation—powerful not just as a consequence of their sheer numbers but because of their abiding sense of personal responsibility to their communities and world, their knowledge of global issues, and their fluency with the tools, especially social media, that allow them to act individually and also to join together to effect positive change," says David Jones, global CEO of Havas and Euro RSCG Worldwide and cofounder of One Young World, the premier forum for young leaders across the globe.