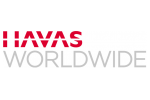 Havas Worldwide HQ,
New York
Follow
Update
200 Hudson Street
New York, New York 10013
United States
Euro RSCG Worldwide PR President Marian Salzman Named CEO, Taps Lisa Rosenberg as Successor
April 11, 2011
Euro RSCG Worldwide PR, the public relations arm of global communications giant Euro RSCG Worldwide, today announces several staff changes and initiatives that aim to grow the business to an even greater degree than the expansion it has recently experienced. Marian Salzman, president of Euro RSCG Worldwide PR, North America, since August 2009, will become CEO of PR operations in North America, a new position. She will also build the Euro RSCG Life PR brand in the U.K. and oversee ERWW PR's CSR work and initiatives.
Lisa Rosenberg will succeed Salzman as ERWW PR president, North America. Rosenberg comes from Porter Novelli, where she served as senior partner, director of the agency's global brand marketing practice and managing director of its New York office. She started at Porter Novelli in 1990 and rose from account executive to one of the top five jobs worldwide, where she was responsible for the Porter brand, agency marketing efforts and new business. Rosenberg headed up PN Entertainment and served as strategic counselor to a variety of clients including Procter & Gamble, Reckitt Benckiser and Harman. She has particular expertise in building marketing strategy, global branding, product launches, youth marketing, special events, sponsorships, and entertainment and lifestyle marketing.