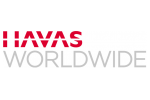 Havas Worldwide HQ,
New York
Follow
Update
200 Hudson Street
New York, New York 10013
United States
Euro RSCG Worldwide Acquires Strategy Farm
April 5, 2011
Euro RSCG Worldwide has acquired independent agency Strategy Farm. Founded in 2008 by Laurel Rossi, the agency will be renamed Euro RSCG Worldwide Strat Farm, but it will remain an independently operated company. The flourishing boutique also led by Executive Creative Director Pamela Vahdat, will be responsible for its own client base and will collaborate with all the Euro RSCG companies. Its current clients include Johns Hopkins Medicine, Weight Watchers, Capgemini North America and MasterCard.

"I've known Laurel for many years and have watched how she's grown Strategy Farm," said Donna Murphy, worldwide co-managing partner of Euro RSCG Life and Havas Health. "The agency's entrepreneurial style, deep talent pool and future-forward personalized marketing business model will be an invaluable asset for us. Strat Farm really understands our digitally integrated model and, most important, we share a belief that you can be both results-oriented and creative."

Strategy Farm handles brand advertising, digital, direct marketing and social media for several roster clients. With strong roots in CRM and digital marketing, the agency is a rare combination of results-driven shop and high-level brand strategy bureau.