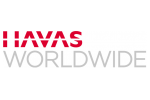 Havas Worldwide HQ,
New York
Follow
Update
200 Hudson Street
New York, New York 10013
United States
Euro RSCG Debuts New Management Structure in Japan
March 28, 2011
Euro RSCG today announced that Stephen Cox has joined the agency as Managing Director, Euro RSCG Tokyo. Cox takes over management duties from Kimihito Okubo as he shifts into the newly created position of Senior Corporate Advisor, focusing on working with Japanese brands expanding into global markets.
"Stephen and Kimy make a strong team, playing on each other's strengths for greater success – with Stephen running the office and helping us grow our business while Kimy works with key Japanese brands in their global expansion efforts. The devastating events since the quake have the world watching Japan and we remain as committed as ever to our plans in the market, and to our clients, as we help them navigate through this challenging time," said Juan Rocamora, Chairman, Euro RSCG Asia Pacific.
Cox brings to the role nearly 20 years of industry experience in Japan, working both agency and client-side, most recently as Executive Officer and Chief Strategy Officer at MRM until last year. With an extensive background in digital integration and strategy, Cox has also worked at Japanese interactive agency D.O.E. and for BMG Music. Over the course of his career he has worked on a variety of brands such as Apple, Citibank, Coca-Cola, Disney, Mazda, Shiseido, Dell, Hibiya Kadan and Unilever. Residing in Japan for over 23 years, Cox speaks fluent Japanese.
Cox and Okubo will work closely together to grow domestic operations and build business in Japan out to the broader Euro RSCG global network. A long-term Euro RSCG veteran, Okubo has been with the network for 14 years.
Stephen Cox