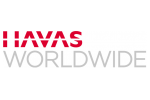 Havas Worldwide HQ,
New York
Follow
Update
200 Hudson Street
New York, New York 10013
United States
Euro RSCG Announces New Management Team in India
March 28, 2011
Euro RSCG today announced the new management team at Euro RSCG India, promoting Sushant Panda from Director, Delhi to the role of Managing Partner and CEO of Euro RSCG India. Also stepping up is Satbir Singh from Chief Creative Officer to Managing Partner and CCO of Euro RSCG India.
"Between Satbir, Sushant and Shavon we have brilliant talent that are poised to step up and lead us on our next phase of growth. During their time with us, Satbir and Sushant have worked closely as partners and we look forward to carrying this energy on to the next level. In the past two years we have doubled in growth in India and our aim is to continue to outpace market-growth," said Juan Rocamora, Chairman, Euro RSCG Asia Pacific.
Euro RSCG India is a fully integrated agency with digital at the core of their integrated solutions. With offices in Mumbai, New Delhi, Bangalore and Chennai, Euro RSCG India works with a range of clients, including IBM, Baskin Robbins, Max New York Life and HDFC Bank. The announcement is effective immediately.
Satbir Singh               Sushant Panda